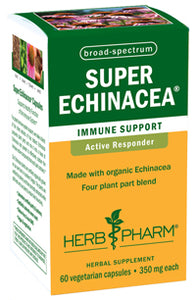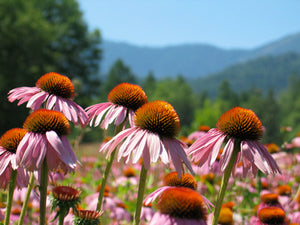 Description
Supports Healthy Function of the Immune System*
For potent immune system support, Herb Pharm makes a blend of the dried extracts of four distinct Echinacea purpurea plant parts and mixes it into a base of Echinacea root powder to effectvely capture the immune-active compounds that each part contains.*
Herb Pharm's Echinacea plants are certified organically grown on their own farm in southern Oregon. The plants are verified for potency and then promptly extracted while still fresh and succulent to retain their bioactivity.
Laboratory verified for purity & potency
Synthetics never used
Gluten Free & Non-GMO
Vegan & vegetarian
Suggested Use
Take 1 or 2 capsules, 2 or 3 times per day with liquid. Best taken between meals.
Ingredients
Echinacea root (Echinacea purpurea)

 

 

powder

Country of origin: USA

Echinacea root, leaf, flower & seed (Echinacea purpurea)

 

 

dried extracts

Country of origin: USA