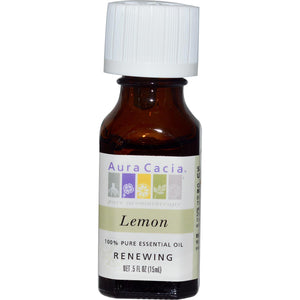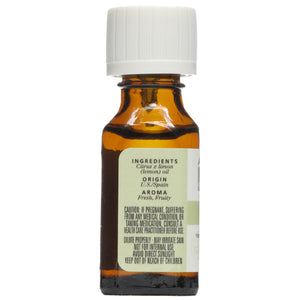 Description
Expressed from the peel of the fresh fruit, lemon oil is a sweetly scented, purifying oil. It combines well with tea tree in cleansing applications for blemishes.
Botanical Name:
Citrus x limon
Ingredients:
Citrus x limon (lemon) oil
Directions:
Dilute properly.
Suggested Uses:
Cooling body mist: 9 drops lemon, 7 drops peppermint, 2 drops lavender, 1 oz. water in a mister.

Safety Notes:
CAUTION: IF PREGNANT, SUFFERING FROM ANY MEDICAL CONDITION, OR TAKING MEDICATION, CONSULT A HEALTH CARE PRACTITIONER BEFORE USE. DILUTE PROPERLY · MAY IRRITATE SKIN NOT FOR INTERNAL USE AVOID DIRECT SUNLIGHT KEEP OUT OF REACH OF CHILDREN
Keep out of reach of children. For external use only. Dilute properly; skin irritant. Avoid use in the sun.

Product Notes:
Color:

Yellow to greenish-yellow


Viscosity:

Mobile


Top Note:

Rich, fresh sweet, reminiscent of the ripe peel. Good oils maintain a fresh lemon aroma practically unchanged until it it finally completely disappears.


Aromatherapy Actions:

Uplifting, energizing, refreshing, cheering


Safety Data:

Mild skin irritant. Dilute before use. Avoid direct sunlight.


Regulatory Status:

GRAS 182.20.

Origin:
United States
Processing Notes:
Essential oil is obtained by cold expression of the peels (pericarp) of unripe fruits.