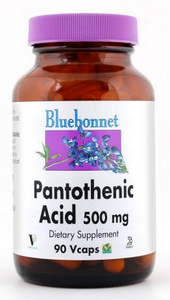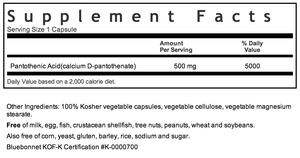 Description
Bluebonnet's Pantothenic Acid 500 mg Vcaps provide pure calcium D-pantothenate in easy-to-swallow vegetable capsules for maximum assimilation and absorption.
Pantothenic acid, also referred to as vitamin B-5, is one of the eight B vitamins.
Essential to human health, you need it to carry out a variety of physiological functions, including growth, reproduction and energy production.